How Senior Living Centers Can Navigate the Next Stage of COVID-19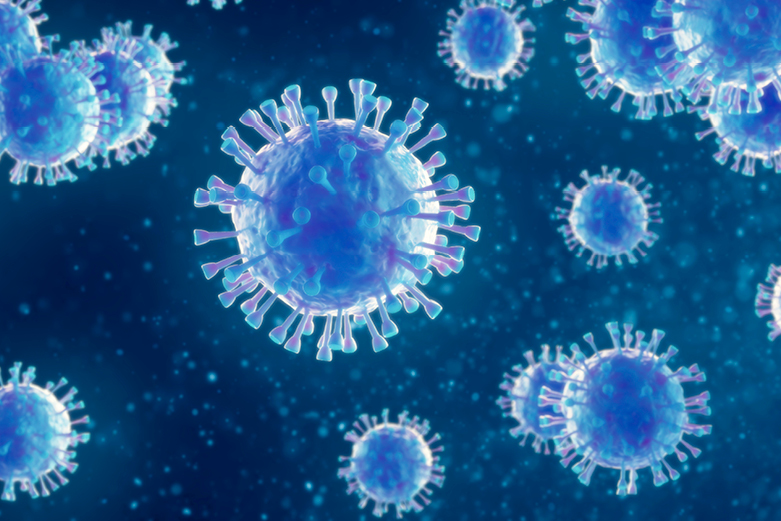 The information included in this document complements the Centers for Disease Control and Prevention (CDC) directives, state and local health departments, and other regulatory entities.
The novel coronavirus (COVID-19) pandemic has prompted a worldwide response beyond anything most of us have seen. The healthcare industry, which includes senior living centers, has been one of the hardest-hit industries. As requirements to contain the virus continue to evolve, returning to normal is expected to be a lengthy process as well.
Some areas of the country are seeing the spread of COVID-19 begin to slow, and are therefore establishing processes to return to "normal" operations, while still continuing to maintain prevention and mitigation efforts. The CDC has primary responsibility for directing the steps of healthcare facilities.
States have been given authority to reopen their economies, get people back to work and continue to protect American lives. The speed and approach of state plans vary widely given the impact COVID-19 has had on individual states, counties and communities. For this reason, you are encouraged to keep abreast of CDC, state and local health department directives.
The key steps of reopening a business, while managing the ongoing COVID-19-related issues, also apply to senior living centers. The recommended approach involves these phases:
Understand your state and local health department guidelines for reopening.

Meet data-driven conditions for returning to normal operating conditions. Details can be found at

CDC.gov

and at your individual state and local health departments.

Maintain an adequate supply of personal protective equipment (PPE). The CDC has published a "

Burn Rate Calculator

" to assist facilities with determining the rate at which PPE is consumed and for projecting the amount needed to stay ahead of the volume consumed.

Evaluate staffing needs and make every effort to protect vulnerable staff by assigning them to residents who are free of infection. Anticipate there may be shortages of staff as healthcare workers themselves become infected. For more information, see the

CDC resource on mitigation of staff shortages

.

Determine your state's position on COVID-19 testing and contact tracing at the facility level, and prepare for it.

Keep a list of your COVID-19 responses, compare it against the recommendations published by CDC, and prepare to change your processes as the recommendations evolve.
Given the changing nature of COVID-19, it's reasonable to assume that many of the measures initially established by the CDC may remain in place for a considerable length of time. Some of these practices may even become our new standard of practice. Your facility should continue actions that help identify infections early and help contain the spread:
Actively screen everyone entering the facility for symptoms of COVID-19. This includes employees returning for a new shift, delivery drivers, medical service providers, etc.

Actively screen all residents once a day at a minimum. Older adults with COVID-19 may present atypical symptoms, such as new or worsening malaise, new dizziness or diarrhea. These symptoms should prompt isolation and further evaluation for COVID-19.

Notify your local health department if three or more cases of COVID-19 develop in a day, inclusive of patients and staff collectively. (The CDC defines an outbreak as three cases.)

Request that non-infectious patients wear a mask while receiving personal care. If disposable masks are not available, homemade masks will suffice.

Enforce social distancing among residents and guests. Encourage residents to wear a facial covering whenever they leave their rooms.

Encourage staff to wear a facemask or cloth face covering while in the facility.

Disinfect the facility by wiping surfaces with a disinfectant known to kill the virus. (You can find a list of products effective against COVID-19 at

EPA.gov

.) It's important to disinfect surfaces daily and high-touch points frequently throughout the day.
If COVID-19 is identified in your facility for the first time, or a new infection is identified after your facility was cleared, the following steps will help contain the spread of infection:
Restrict all residents to their room.

Discontinue guest visits.

Require staff to wear all recommended PPE for the care of all residents in the affected unit. Ideally, this is an N-95 or higher-level respirator (or facemask if a respirator is unavailable), eye protection, gloves and gown. This is recommended due to the high number of residents determined to have been infected without reporting symptoms or before symptoms develop.

If residents are known to be ill, temperature and oxygen saturation are recommended at least three times per day to quickly identify those who may need a higher level of care.

Contact your local health department for advice on testing asymptomatic residents and staff.

Follow facility disinfection steps detailed above and found at

EPA.gov.
Finally, as you reopen your facility, following these basic steps will help protect your employees, guests and vulnerable residents:
Continue to encourage employees, guests and residents to practice social distancing by having the employee, guest or resident stay at least 6 feet from other people whether or not the individual is infected.

Avoid creating the need for groups to gather.

Require frequent hand-washing.
Additional resources available at the CDC website are:
© 2022 The GuideOne Center for Risk Management, LLC. All rights reserved.This material is for informational purposes only. It is not intended to give specific legal or risk management advice, nor are any suggested checklists or action plans intended to include or address all possible risk management exposures or solutions. You are encouraged to retain your own expert consultants and legal advisors in order to develop a risk management plan specific to your own activities.