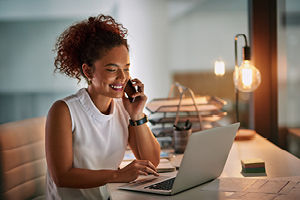 Claims
Get back up and running with quick and caring claims services.
We know compassionate, caring claims service is crucial for organizations like yours. We pride ourselves in providing a personal touch with every call we take, 24/7. You're a person, not a claim number — and we'll treat you as such.
Our full-time staff of insurance adjusters provide the expertise and personal attention you need during a claim. Other companies outsource their support staff, so you may be working with multiple parties when you simply want to return to life as usual. During times of crisis, you should never have to go it alone. In the event of a major disaster anywhere in the country, our Catastrophe Team (CAT Team) is committed to arriving on the scene within 24 hours to assess damage.
For Workers' Compensation Claims
Get the help you need, when you need it. Please start your work comp claim by submitting this form and a GuideOne representative will be in touch.
All Other Claims - New Claim Form
Additional Options - Reporting New Claims
We know how valuable time is in the event of a loss. That's why our Claims team is ready around the clock to answer your call and deliver a timely response. For an easier and quicker claim reporting process, have these pieces of information ready when you call us.
OTHER REPORTING OPTIONS

Our Claims team is here for you 24 hours a day, 7 days a week, 365 days a year.

THE BASICS


Policy number
Date of loss
Name and contact information of all parties involved
Phone number, mailing address and email address
A description of what happened
Ex: Pipe burst in bathroom causing water damage to flooring; insured was rear-ended by a third-party vehicle.

ADDITIONAL INFO NEEDED FOR A PROPERTY LOSS


Property location(s) involved, including the specific address(es)

ADDITIONAL INFO NEEDED FOR AN AUTO LOSS


Specific vehicle(s) involved, including the VIN if it's available
Location of where the accident occurred, including the zip code
Workers' Compensation Claims Kit
Easily schedule auto glass /windshield repairs or replacement.
You spend a lot of time in your car — don't let windshield chips or cracks affect your vision and your safety. We've partnered with Safelite® Solutions, the nation's leading provider of auto glass services, to provide quality glass restoration and replacement. If you have an auto insurance policy with us, your work may even be 100 percent covered!
We offer two ways to submit a windshield claim. Just have your policy number and damage details ready, and then you'll be able to schedule your repair in minutes:
Prepare for a deposition with resources from our legal experts.
There's always a chance that a claim situation could result in additional legal actions. Depending on the situation, you could be asked to provide sworn testimony in court, which can be intimidating even for people familiar with the process. If you're asked to participate in a deposition, know that you're not alone. Our legal team has prepared complimentary resources that help explain the ins and outs of a deposition, including:
How does the deposition process work?
What kind of questions can you expect?
What are best practices during a deposition?
We want you to go into a deposition feeling confident and informed. Knowing what to expect will help you prepare for your testimony.
When property damage strikes, you can rely on us to help you rebuild. Literally.
Our construction company, GC3, understands how critical it is for members of your organization to have functional gathering spaces and facilities. They'll help you rebuild with speed, quality craftsmanship and values you can trust.
GC3 provides assistance with a full range of reconstruction services, from initial planning and design to general contracting. GC3 can also assist with new construction and expansion.
Visit the GC3 website to learn more about the construction services available to you, or call 888-747-0854.